The End of an Era… with a powerful and lasting legacy….
After four decades of promoting preconceptual care and helping people to increase their chances of having a baby the charity Foresight closed its doors in September 2017.
Whilst this is an end of an era for Foresight, we are delighted that times have changed and preconceptual care is now offered by many thousands of practitioners around the world thanks to the hard work of the pioneers of preconceptual care in the 1970's, most notably our Founder Belinda (fondly known as 'Nim') Barnes.
Nim founded Foresight in 1979 and brought the concept of preconceptual care to people wanting to give their unborn children the best start in life. We thank her for her incredible commitment and robust determination to educate the public and health care providers alike.
Consequently thousands of happy, healthy babies have been born thanks to Foresight's approach to preconceptual care.
Further Support – Practitioners
If you require further support there are numerous practitioners who have been trained in Foresight's approach to preconceptual care. Some are listed below – please feel free to contact them:
Lucy Patterson – HMA Practitioner employed by Foresight
Nutritional Therapist www.southvillenutrition.co.uk
Eli Sarre – HMA Practitioner employed by Foresight
Nutritional Therapist –www.wildfare.co.uk
Cassie Everett
Homeopath and Fertility Specialist – www.becomefertile.com
Kathy Payne
Natural Health and Fertility Coach – www.kathypayne.co.uk
Janet Padfield
Nutritional Therapist – www.applestozinc.co.uk
Kathleen Boyd
Fertility Awareness Coaching, Nutrition for Fertility, Naturopathy, Herbal Medicine, Homeopathy, Emotional Freedom Technique – www.birds-and-bees.co.uk
Rosie Letts
Nutritional Therapist – www.rosielettsnutrition.com/bump-beyond#welcome
Further Support – Charity
Fertility Network UK provides free and impartial support, advice, information and understanding for anyone affected by fertility issues.
They are the nation's leading patient-focused fertility charity and are there on a practical and emotional level whatever your experience of fertility issues to offer support services, information and access to a community of people affected by fertility problems.
All their services are FREE. Please click on the link below for further information:http://fertilitynetworkuk.org/
Foresight's Research
Over the years we have received numerous requests from students and health practitioners regarding the efficacy of Foresight's approach to preconception. The most widely quoted study was conducted by Dr (now Professor) Neil Ward. In his letter to the Editors of The Journal of Nutritional and Environmental Medicine, Professor Neil Ward, Surrey University, wrote:
"Written and telephone follow-ups carried out in 1993 revealed that 327 (89%) of women had become pregnant and 327 children had been born since enrolment. There were no multiple pregnancies. In remarkable contrast to the couples' previous experience, all their babies (137 males and 190 females) were born healthy and were well developed at birth which occurred from 36 to 41 weeks (mean 38.5 weeks). Average birth weight was 3265g (2368 – 4145). None were malformed and none were transferred to special baby care units. Among 204 couples with infertility problems, 175 (86%) had achieved healthy pregnancies."
The Journal of Nutritional & Environmental Medicine (1995) 5, pages 205-208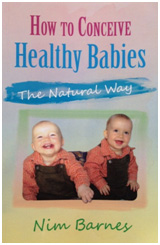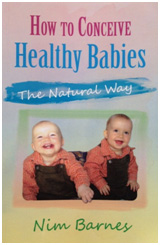 The three main studies that many practitioners refer to are:
University of Surrey Research 1993, conducted by Dr Neil Ward
A Survey of Foresight Results 1997-1999
Foresight Research Study 2010
Full details of these studies can be found in Nim's book, 'How to Conceive Healthy Babies – The Natural Way' (2014) ISBN13: 978-1-78003-698-4
This book can be purchased on Amazon (please see the link below)
https://www.amazon.co.uk/How-Conceive-Healthy-Babies-Natural/dp/1780036981
A Final Thank You….
We would like to celebrate and thank all of the people who have been involved in and supported Foresight over the years including our many donors, clients, volunteers, trustees and staff…all 'friends of Foresight'.
As always, we wish you the very best in health and vitality….
The Foresight Team